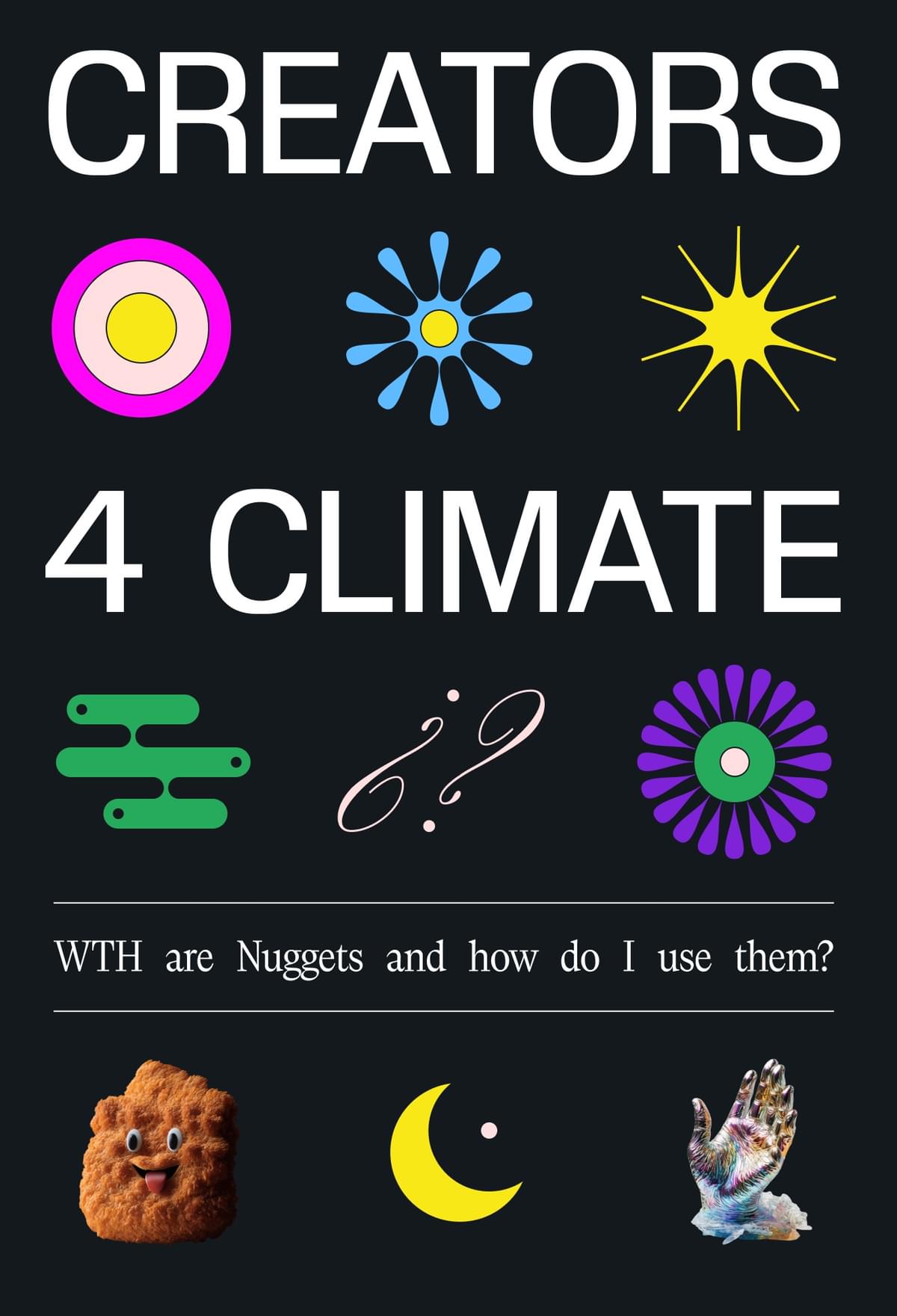 Nuggets are bite-sized, science-backed snacks to help creators—like you—change the conversation about the climate crisis.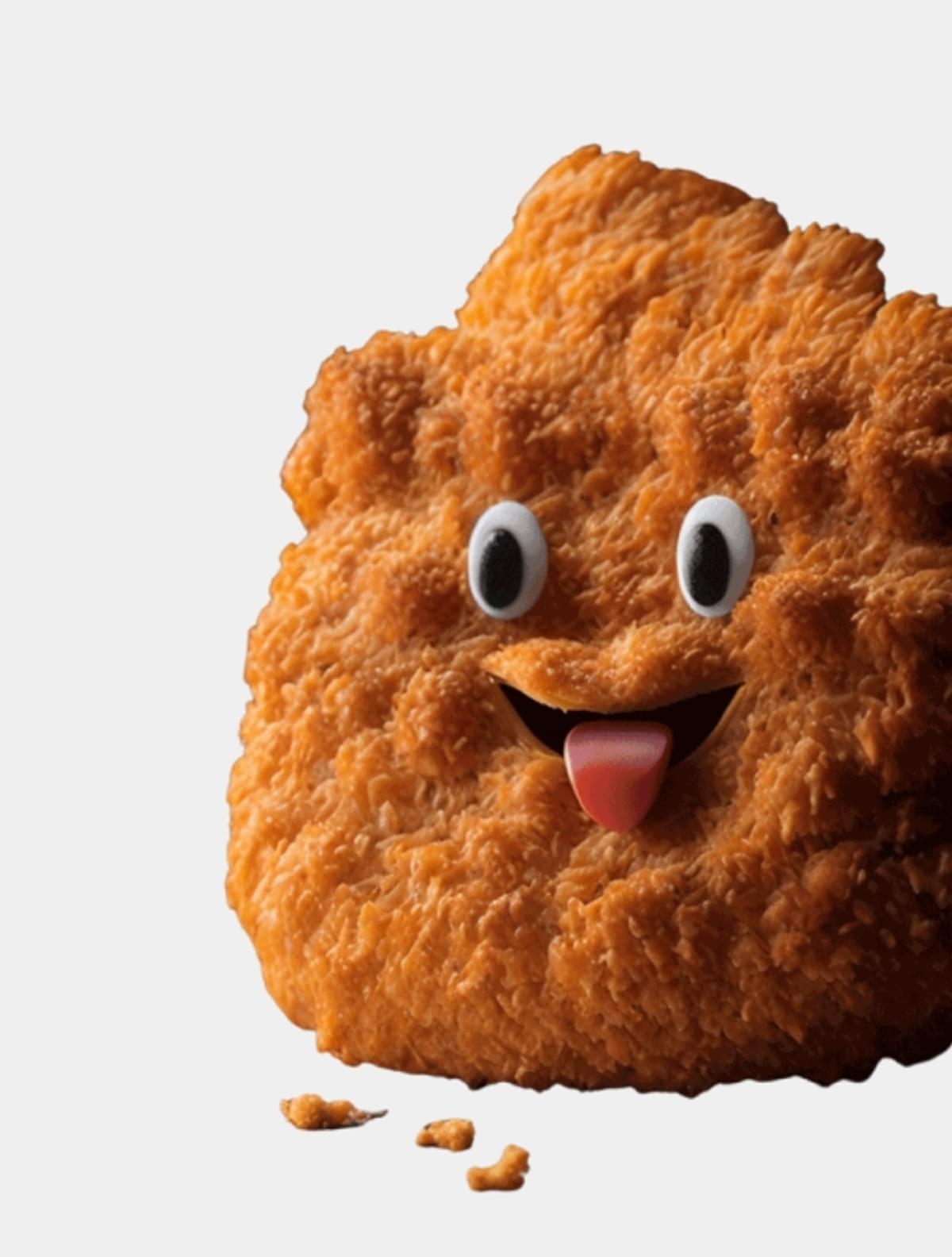 Read on, get inspired, and join the alliance of creators for the climate! 👇
Collective Creativity
Creativity is critical in the climate fight.
Solutions to the climate crisis need to come from everyone. And we mean everyone. Even the people who don't think about the climate, and the ones who think they're not interested.
That's where you—the creators—come in.
If you've ever posted anything online, you're a creator. Whether you're a photographer, urban planner, home cook, dancer, actor, armchair critic, thrifter, writer, engineer, you have a cultural perspective. You influence your community of 5, 10, 200, 500k, 1M. Which means you can reach audiences that traditional climate media can only dream of reaching. That's big.
Here's why:
Why we built this site
The site is a resource for you. It features an abundance of creative inspo and practical tools that can start you on your journey to creating never-before-seen climate content.
Creative prompt Nuggets reflect data-backed, climate-friendly behavioral changes and ideas. They also feature content from other creators who have made great content around the topic.

Date Your Fridge, because using up food scraps is sexier than a bad Hinge date.
Roam at Home, because going on a regional or local trip can avoid lots of carbon emissions.

Resource Nuggets give practical tips on how to start weaving in climate messages into your work/brand, even if you've never talked about climate before.
Every creator is unique. Different brands, voices, audiences, and vibes.
So these Nuggs are different, too.
Pick the ones that speak to you.
This site is a collaboration portal
Get inspired

Click around and check out amazing content from other creators like you.

Pitch your Nugget ideas

Think we're missing a critical topic or issue? Let us know and we might work with you to cook up a Nugg!

Make content—we'll share it!

Join the ranks of other top creators like New York Nico, Green Girl Leah, and Nasim Labichi. Let us know and we'll feature it!

Tell us what's working (or not).

This is a WIP! Our DMs are open for criticism, feedback, tips, ideas, collab opps, and Nugget recipes.

Watch this space

We're working on exciting plans for creators like you to learn, mingle and collaborate. Lots of new opps coming soon.
Creative climate collaborations